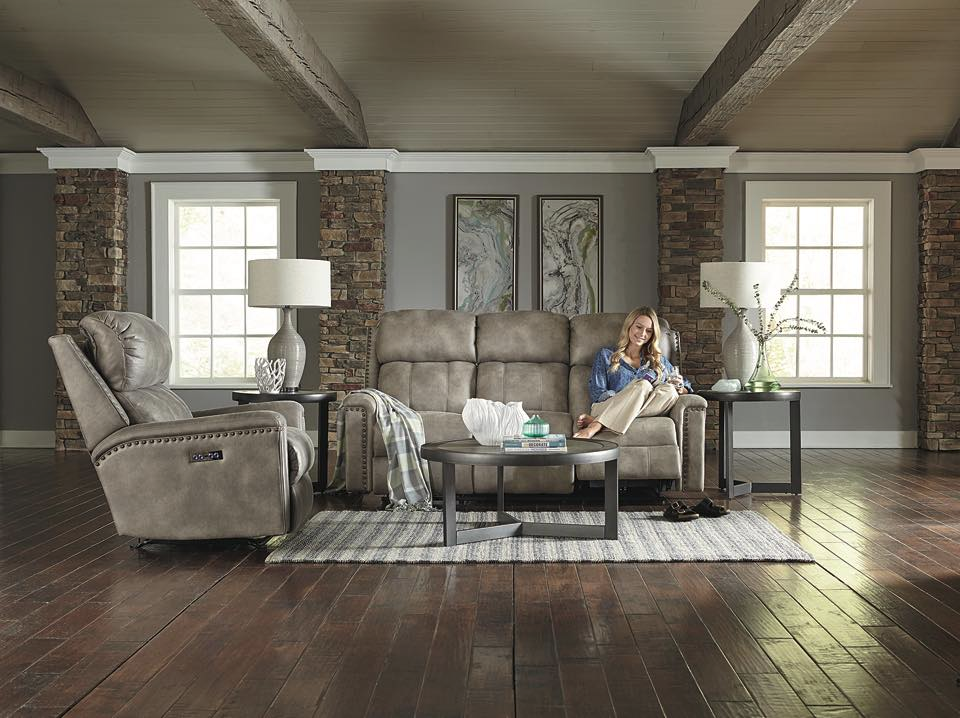 When you're refreshing your home, try to pick up some trends to incorporate into the new look. Today's home trends are less modern and more traditional, so you won't be stuck with something you won't like in a few years. Here are some great home trends:
Exposed Wood and Brick
This element can make a space look more true to its architectural roots. Exposed elements like wood and brick are reminiscent of a farmhouse vibe, but they can also look upscale when accessorized with other more modern elements.
Contrasting Crown Molding
This trick actually makes your room look bigger. Thick white crown molding contrasting with a darker color, like gray, are an interior designer's go-to look. Furniture can pick up on the gray in the wall, as featured in this photo. This England Furniture piece, the EZ Motion Reclining Sofa with Nails EZ1C01N is perfect for a space that needs a little improvement.
Dimensions:
Width 81″
Depth 41″
Height 43″
Seat Width 65″
Seat Depth 22″
Seat Height 20″