Recliners can pull a room together and shouldn't be overlooked. Don't sacrifice comfort for style or vice versa with so many types of recliners out there. For high quality, comfortable recliners, England Furniture has a tasteful collection to choose from. Every product is made in America, so you know each piece is crafted with care.
A standout recliner is the Helen Recliner 1K031P. It's both classic and casual, with tapered wooden legs and a sophisticated brass nail trim.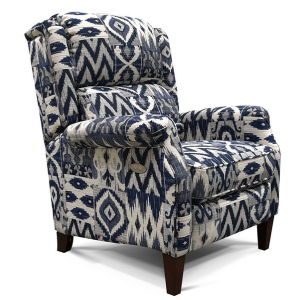 England Furniture Company has a variety of recliners that can come in sectionals, or loveseat with a center console.
Dimensions:
Width 34″
Depth 39″
Height 42″
Seat Width 23″
Seat Depth 21″
Seat Height 22″