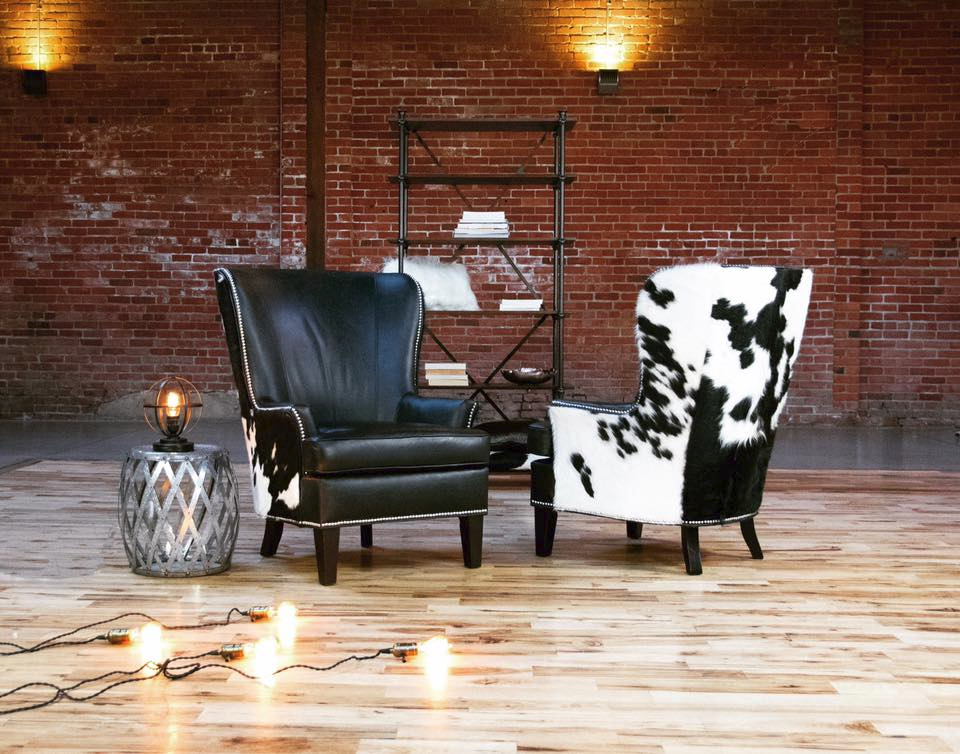 One thing you can always count on is animal print being in style, but at the same time you should always keep it classy.  Before you go overboard with decorating your place with leopard patterns, you should give a little thought on how to incorporate it into your home. Animal print has a bad reputation, but that's only when it's overdone.  Try using a couple of pieces to your living space so that it doesn't look tacky.
The Lorenzo Chair with Nails 4544HN is an England Furniture Company piece. The leather cow print chair is very fun without being overbearing on its surroundings. Because it's black and white, it could fit in almost any room.
This chair comes in several different colors with the option to change the color of the cow pattern print to match your room.
DIMENSIONS:
Width 32″
Depth 34″
Height 42″
Seat Width 20″
Seat Depth 20″
Seat Height 21″